INTERNATIONAL PREMIUM RATE SOLUTIONS
Maxtis Telecom provides a large portfolio of International Premium Rate Numbers; a popular method of charging end users for a variety of services and content. International Solutions provide a gateway to charge customers by calling on your Premium Rate Number. International numbers can be used for voice and data services, voting, live chats, call TV, quiz shows, horoscopes, voice internet access and much more.

Zimbabwe
263

Congo
243
Madagascar
261

Niger
227

Togo
228
Burkina Faso
226

Somalia
252
Wallis&Futuna
681

Cameroon
237

Solomon
677

Zimbabwe NEW
263

Central African Republic
236
Bulgaria
359
Georgia
995
We are constantly launching new international solutions.
Please contact our sales team to get the most up-to-date price and access lists.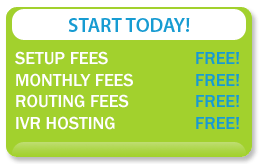 Rules of conduct:
It is the responsibility of the Client to ensure their usage of the voice-call services is in compliance with all the countries guidelines and regulations. The Client warrants and undertakes that it shall verify the service complies with any relevant legislative and regulatory provisions and shall not use the service for any illegal or immoral purpose and shall indemnify MAXTIS in respect of any liability incurred as a result of a breach by the Client of this clause. The Client is acting on his own behalf and company name and takes full responsibility of his actions and any costs associated with them.